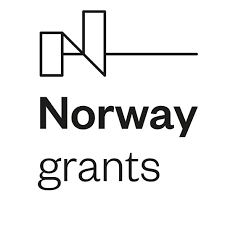 On December 14th , 2022, the second Business Breakfast for Entrepreneurs of the County was held at the Centre of History and Tradition in Nisko. The subject of the meeting was the presentation of local companies, achievements, successes and target markets. During the meeting, 16 entities presented their companies and institutions in the labour market:
1. High School in Nisko – a secondary school with a general education profile with a 110-year tradition of operation. The school educates students in the fields of: humanities, environmental sciences, applied science and economics.
2. PPHU Rola – manufacturer of sewn packaging (bedding, ecological, advertising products).
3. Voster sp. z o.o. (limited partnership) - door manufacturer. A family business founded in 1993. VOSTER is the largest employer in the County, it currently employs 506 full-time employees.
4. PHU Rotrans – driving school for drivers. A family company, conducting driving lessons for drivers of all vehicle categories. At present, it is profiled towards professional training of drivers. The company has been operating since 1989.
5. Pogotowie Elektryczne (Electrical Emergency) – Installation Company – a service company in the electrical industry. It performs a wide range of electrical services for both companies and business entities.
6. ARMES Abrasives factory – abrasive production factory . A family company with almost 30 years of experience in the abrasives market. It currently employs 170 people. It produces abrasives tailored to the needs of each customer.
7. Drink Team – an event company, in the form of a bar serving alcoholic and non-alcoholic beverages. In the summer season, it offers its services in the water reservoir called "Zalew Podwolina".
8. HolisMed – physiotherapeutic services, professional physiotherapy services on professional equipment.
9. Rakoczy Sp. z o.o. – sale and service of thermal installation. A family company with over 50 years of tradition. It offers installation of heating boilers, the sale and installation of heat pumps and air conditioning.
10. SMP GROUP Sp. z o.o. – promotion of social media. A company dealing with the preparation and implementation of promotions for customers in social media, from the preparation of a promotion strategy to the organization of the entire promotional campaign.
11. Primbud – a construction company. An experienced company in the construction services market, profiled in the direction of public investments, with extensive experience of public investments in the water, sewage and construction sectors.
12. Insbart – renewable energy service company. An experienced contractor of photovoltaic installations, industrial energy systems.
13. PHUP Nista – travel agency. An experienced partner in the organization of domestic and international trips, tourist events, agent of renowned all major tour operators on the Polish tourist market.
14. Military Recruitment Centre in Nisko - a military unit dealing with recruitment of professional military service.
15. Regional Centre for Professional Education in Nisko – technical secondary school. The school offers education in the fields of: electrics and energy, mechatronics, renewable energy devices and systems, computer science, programming, graphics and digital printing, economics, advertising, tourism organization, automation and electromechanics.
16. Management of Municipal Buildings and Urban Greenery – a unit providing public services in the area of municipal housing, maintenance of green areas in the municipality, snow removal and management of the tourist complex in "Zalew Podwolina" water reservoir.
We would like to thank all representatives of the companies who participated in the presentation of their entities and companies. We invite you to participate in the next business breakfasts.